on
December 18, 2009
at
12:00 pm
Jon, my twin brother and co-creator of For The Reels, decided to leave for South Korea for a year and teach English.  Which in my opinion was lame because the dude's last name is Garcia.  He doesn't speak a lick of Korean.  But apparently the kids in their schools already speak English, which raises an interesting paradox of why he's currently there in the first place.
Perhaps their English needs a little refinement?  Like Dong-Won Kim's?  (I guess the guy is well known in South Korea.  Listen to his Mariah Carey covers on YouTube.  Here's "Tuts My Barreh (Touch My Body)": )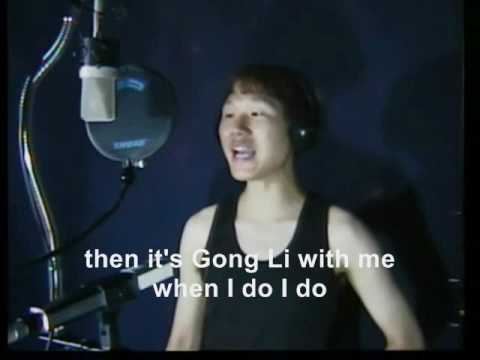 I say NO!  That is not the case!  In my mind, Jon became a pop-diva wannabe and traveled to South Korea to become the next Dong-Won Kim, a.k.a. Long-Jon Him!
For right now, that's an unsubstantiated claim.  But I'll prove it someday.  See below in the comments section for Jon's hilarious rebuttal.  If he has one…